MEMORIAL DAY 2019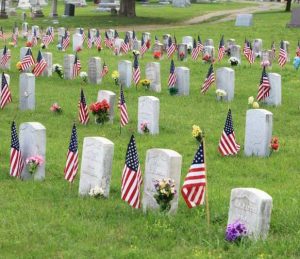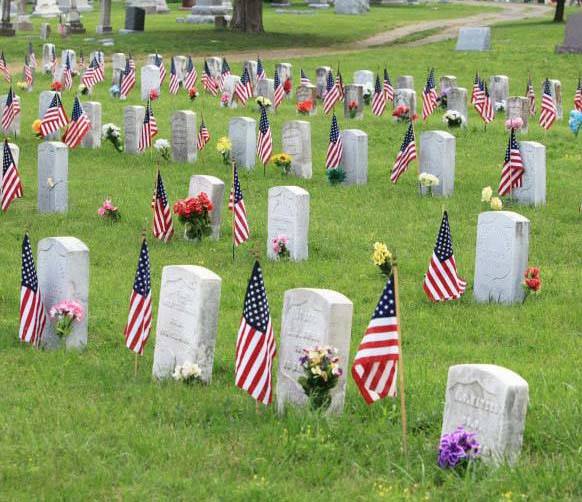 Please join us on Memorial Day weekend for two events honoring our veterans:
Saturday, May 25, 9 a.m. — The Sons of Union Veterans' annual program featured Maj. Gen. Samuel Crawford, who will share stories from the battlefield.
The Civil War section will be lined with large flags, and individual graves will be decorated.
Also slated to speak is state Rep. Fred Patton.
The ceremonies will be in Section 21. Enter through the large gate on SE 10th Avenue and come straight up the hill. Turn left (east) at the top. Seating is available.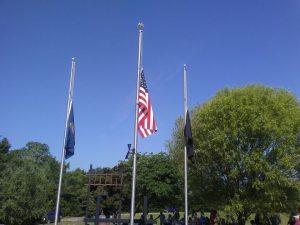 Monday, May 27, 10 a.m. — The Topeka Chapter of the Vietnam Veterans will have its annual service at the Bell Tower in Section 96.
Use the gate on California Avenue just north of I-70.
Seating will be available.
Throughout the weekend, staff and volunteers will be on the grounds to help you find loved ones and do genealogical research. Tours may be available on request.
If you find yourself lost in the yard, use the Search Records link on this site to use our Walk-to-Site feature with your smart phone.
If you have questions, please call us at (785) 233-4132.
The cemetery office will open at 9 a.m. May 25, 10 a.m. May 26 and 9 a.m. May 27.
---
WELCOME
Topeka Cemetery is the oldest chartered cemetery in Kansas, dating to 1859. The resting place of an American vice­ president, five governors, as well as countless soldiers, inventors, businessmen and pioneers, there is hardly a more historic site in the state.
Its Mausoleum Row was placed on the National Register of Historic Places in 2001. The rest of the cemetery was added to the Register in 2017.
Its location, on a rolling hillside just east of downtown Topeka, provides a picturesque setting and a lovely vantage point to view the capital's skyline. We encourage you to visit, to take a stroll among monuments bearing names familiar to you from street signs and businesses, and to reflect on the beauty of this spot and the lives of those who came before you.
READ MORE
---
---
Finding your loved ones
Topeka Cemetery has 80 acres that stretch from SE 10th Avenue to Interstate 70 and from Lafayette Street to California Avenue. Finding family members among the 35,000 souls who rest here can be a challenge.
Whether on your first visit or your 10th, it can sometimes be difficult to get to the right spot.
Enter Walk-to-Site. You can use your smart phone to guide you. Start by clicking on Search Records. Enter the name of the person you wish to find. On some phones, you may need to move the screen left to find the place to enter the last name.
If the person you seek doesn't come up first, hit the "Next" button. That will scroll through the names that are similar.
The large map will show you where you need to be, so you can drive to the general area before beginning your walk.
Please keep in mind that not every grave has a headstone. If you find no memorial, Topeka Cemetery is happy to assist you in finding the perfect tribute to your loved one.
More instruction is available on YouTube.
---
 POINTS OF INTEREST
We consider ourselves an outdoor museum with hundreds of beautiful and interesting monuments! EXPLORE!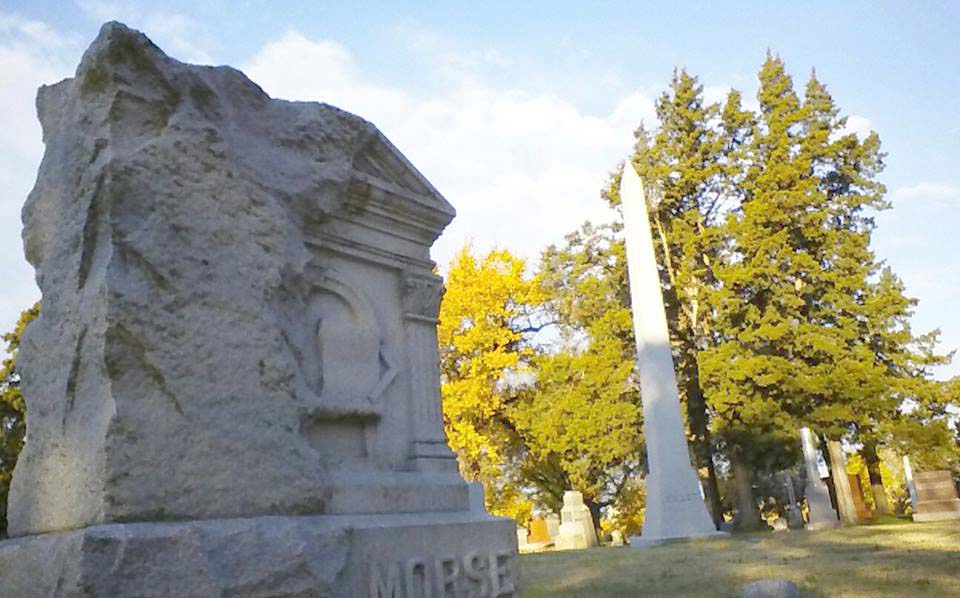 ---
FRIENDS OF HISTORIC
TOPEKA CEMETERY
The Friends have a mission to support Historic Topeka Cemetery in its efforts to preserve its grounds and buildings, promote Topeka and Kansas history, and educate Topekans on the legacies created by their forebears – the extraordinary and the ordinary, the famous and the infamous, the entrepreneur and the artist.
The Friends offer tours, including Ghost Tours in October; put on events such as Memorial Day and Veterans Day programs; and offer opportunities to remember your loved ones in unique ways.