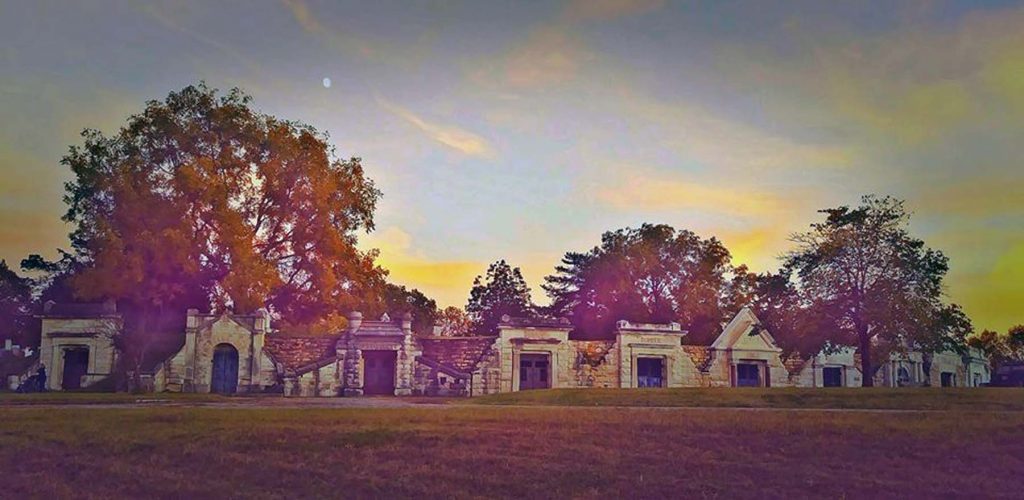 Seánce in the Cemetery
Join Heartland Medium Vicky for a fascinating evening communing with the other side.
The gathering will be inside the Crane Mausoleum on Historic Topeka Cemetery's landmark Mausoleum Row, surrounded by ornate and ancient tombs.
Seating is limited.
Tickets are $45 per person, and attendees must be 21 or older. The evening begins at 6:30 p.m. Saturday, Oct. 12, with refreshments while attendees gather. The seánce will begin around 7 p.m.
The event includes snacks, adult beverages, and door prizes.
Tickets are available here.
Friends of Historic Topeka Cemetery
Topeka Cemetery opened in 1859 with a board of directors made up of community leaders. Its goal was not to make a profit but to provide Topekans with a final resting place that befitted their important city. It was Topeka's first park area, with wide, green spaces on a hill east of the bustle of Downtown. The mission continues, with the Friends of Historic Topeka Cemetery helping connect residents with this remarkable place.
Through fundraising and volunteer activities, the Friends give support in maintaining the grounds and historic structures and in sharing Topeka Cemetery's legacies.

Remember Me
An ongoing project of the Friends is Remember Me, which is putting markers on the of graves of infants and young children buried before 1930. The pink and blue flags in the photo above show some of the hundreds of graves that went unmarked, mostly because of families' inability to afford a gravestone at the time.
For $100, the Friends will provide a 16- by 8-inch granite marker with the child's name and date of death. A complete list of names that are eligible for the program can be found here:
---
The Friends' Mission
To support Historic Topeka Cemetery in its missions to preserve its grounds and buildings, promote Topeka and Kansas history, and educate Topekans on the legacies created by their forebears – the extraordinary and the ordinary, the famous and the infamous, the entrepreneur and the artist.